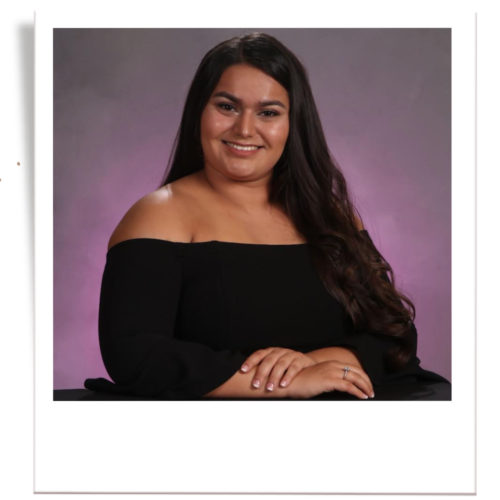 1. Why did you choose to attend UCI?
I choose to attend UCI because it was my dream school and the prestigiousness of UCI's School of Biological Sciences mission aligned itself with my goals in becoming a doctor.
2. What inspired you to pursue a degree in the biological sciences?
I wanted a degree that would offer the most career flexibility while emphasizing on the subjects that I excel in such as STEM courses.
3. What are some of your favorite study habits or tips for success in college?
It took some trial and error to figure out the best way for me to succeed in college, but I learned that the atmosphere in coffee shops motivate me in completing my assignments while playing studying music.
4. What accomplishments are you most proud of?
I'm most proud of my acceptance to UCI along with my CNA certification and Resident Advisor position. All these accomplishments have made me grow into the person that I am today.
5. Can you speak to the importance of diversity and representation in the biological sciences?
It is encouraging for future generations in the POC community to see representation in the field of biological sciences because children are able to look up to someone who is similar to them through ethnicity and feel even more capable that they can reach that same success as well.
6. What advice would you give to incoming college students interested in pursuing a degree in the sciences?
It is a difficult major, but it is the most rewarding accomplishment that you can do for yourself. Be social and really prepare yourself for a lot of study, college is often mistaken as an extension of high school and the pace will be the same. But don't be fooled with the new sense of freedom and atmosphere.
7. Can you speak to any initiatives or programs that have been helpful to you as a student in STEM?
As a 1st year at UCI, I was enrolled into the BioSci EASE where I meet a group of other 1st years that I became really close to and I was able to know a friendly face in all my classes. LARC is the best thing at UCI that they offer especially for OChem because the LARC tutors are really encouraging and understanding.
8. Can you tell us about a role model or mentor who has been influential in your career as a scientist?
My pediatrician, Dr. Azcueta, is one of the first people to inspire me into becoming more focused on becoming a scientist/doctor due to his amazing insight and compassion for his job.
9. What is your favorite hobby or activity outside of work?
I love reading novels and painting when I have the time because it's something that allows me to escape and relax from life. However, I enjoy working as CNA due to my amazing interactions with my patients.
10. Your personal website or social media that you would like to share:
Instagram: barronla_30