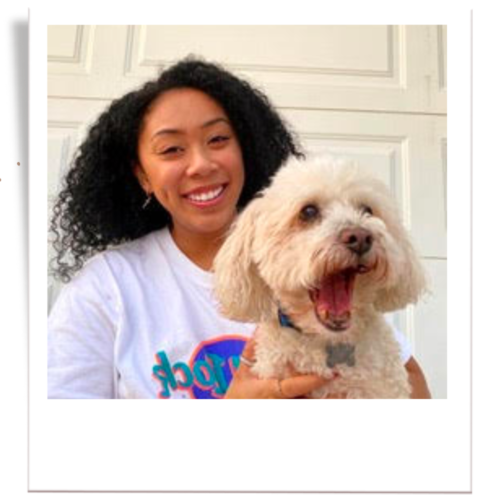 1. Why did you choose to attend UCI?
UCI has always been my dream school because of the School of BioSci. I think one of the main reasons why I wanted to attend UCI was because of its unique mascot, Peter the Anteater!
2. What inspired you to pursue a degree in the biological sciences?
I have always been interested in pursuing a degree within the health sciences. Ever since I was a little kid, I wanted to be a doctor and change the face of medicine. Pursuing a biology degree was the best path for me that would fuel my passions and set the path for a future in science. I have a great appreciation for anything in the science field.
3. What are some of your favorite study habits or tips for success in college?
USE YOUR RESOURCES!!!!! UCI has so many resources that are meant to help its students succeed. LARC is one of my favorite resources that UCI has to offer. I utilize this tutoring program for all my stem courses! Also, make sure that you schedule in time for yourself, so you maintain a balance between school and fun!
4. What accomplishments are you most proud of?
I am very proud to be one of the Directors for CampMed at UCI for the 2022-2023 academic year. CampMed at UCI aims to inspire high school students facing socioeconomic disadvantages to pursue higher education and the endless possibilities of careers they can pursue.
5. Can you speak to the importance of diversity and representation in the biological sciences?
Having a diverse population represent the School of BioSci encourages future generations to become scientists, doctors, or other professionals within the health sciences. It is reassuring knowing that you are not alone in your pursuit of higher education. Being surrounded by individuals from different backgrounds enriches our educational experience while building an inclusive community.
6. What advice would you give to incoming college students interested in pursuing a degree in the sciences?
Trust yourself!!!! Pursuing higher education is a huge accomplishment that doesn't come easy. There will be times where you may doubt yourself and if you belong but remind yourself why you want to earn your degree. Your passions will take you great distances.
7. Can you speak to any initiatives or programs that have been helpful to you as a student in STEM?
The EASE program within the School of Biological Sciences will always have a special place in my heart. During my first year, I felt that the bio major was not for me. However, my EASE Peer Coach created a supportive and reassuring community that encouraged me to work harder. Without the guidance and support of the EASE community, I would not be the student I am today.
8. Can you tell us about a role model or mentor who has been influential in your career as a scientist?
Professor Weiss encouraged me to change my study habits and explore the different possibilities of research. Without his words of encouragement, I would have never imagine that I would be eager to pursue an MD/PhD in the future.
9. What is your favorite hobby or activity outside of work?
Outside of school and work, I love to go on coffee runs or walk my dog named Butterball : )