---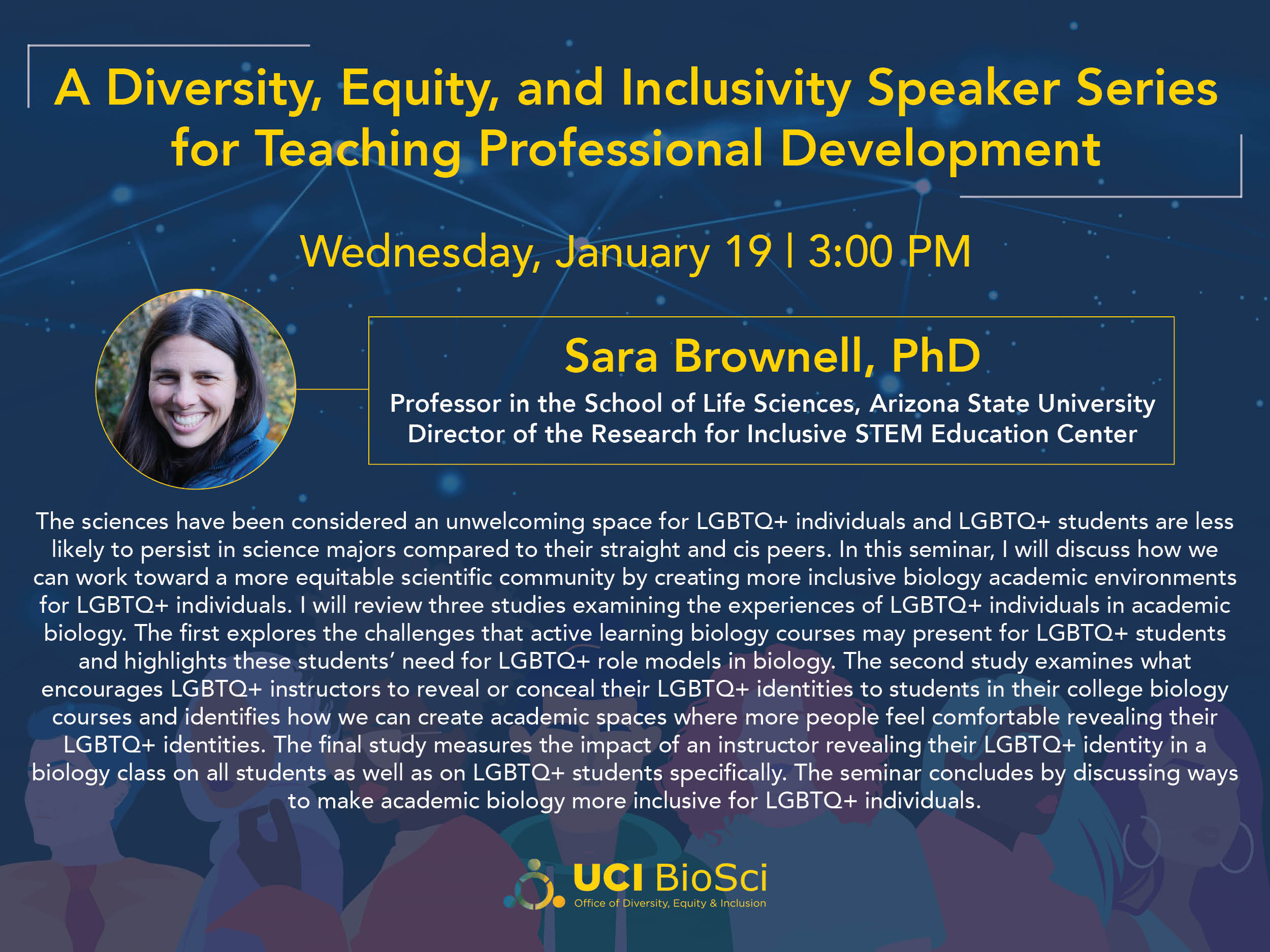 RSVP Below for the DEI Speaker Series with Sara Brownell
January 19 | 3pm – 5pm
You will receive an email confirmation with Zoom information after you RSVP.
Abstract for talk:
The sciences have been considered an unwelcoming space for LGBTQ+ individuals and LGBTQ+ students are less likely to persist in science majors compared to their straight and cis peers. In this seminar, I will discuss how we can work toward a more equitable scientific community by creating more inclusive biology academic environments for LGBTQ+ individuals. I will review three studies examining the experiences of LGBTQ+ individuals in academic biology. The first explores the challenges that active
learning biology courses may present for LGBTQ+ students and highlights these students' need for LGBTQ+ role models in biology. The second study examines what encourages LGBTQ+ instructors to reveal or conceal their LGBTQ+ identities to students in their college biology courses and identifies how we can create academic spaces where more people feel comfortable revealing their LGBTQ+ identities.
The final study measures the impact of an instructor revealing their LGBTQ+ identity in a biology class on all students as well as on LGBTQ+ students specifically. The seminar concludes by discussing ways to make academic biology more inclusive for LGBTQ+ individuals.