---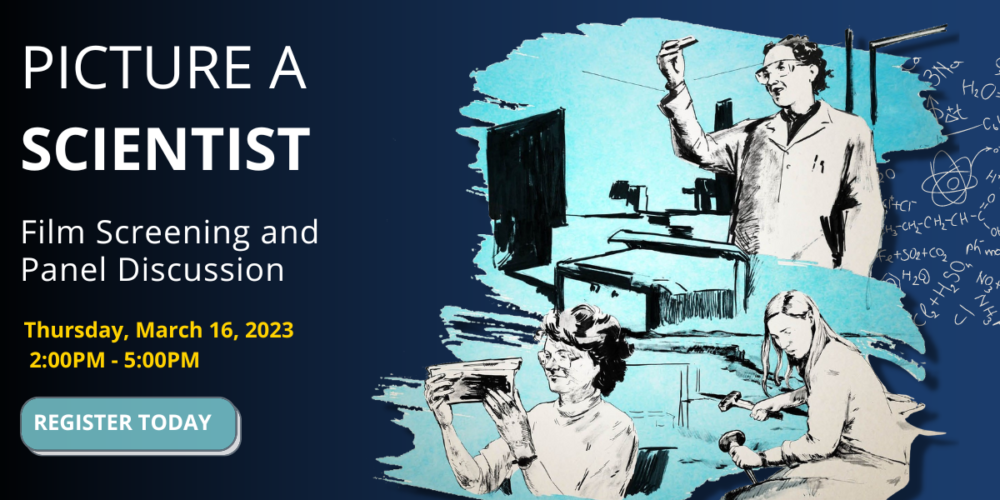 About the Event:
The Office of Diversity, Equity and Inclusion in the School of Biological Sciences invites you to a to join in a screening and discussion of Picture a Scientist, in honor of Women's History month.
The screening will take place on March 16 from 2-5pm in the Herklotz Conference Facility, Qureshey Research Lab. Screening will be followed by an open discussion with snacks and light refreshments.
About the Film:  Picture a Scientist is a feature length documentary chronicling the researchers who reveal their own experiences with gender and race discrimination with the goal of enhancing awareness of gender bias and revolutionizing the culture of science. The film challenges audiences of all backgrounds and genders to question their own implicit biases and consider how to change them.
Content Warning: Scenes from this movie contain firsthand accounts of harassment and discrimination. We encourage everyone to feel free to come and go as needed for breaks.
Discussion will be facilitated by Monica Daley, Adriana Briscoe and Michael Yassa. We will also be joined by Rachel Busta from OEOD's Title IX office and Melissa Bader-Huesgen from the CARE Office. The CARE team provide confidential support, which allows individuals to speak about their experiences, access support and discuss options before making decisions about reporting. Please note that Title IX staff are responsible employees, with mandatory reporting requirements, however CARE staff are confidential employees, so mandatory reporting does not apply to them.