Event Navigation
---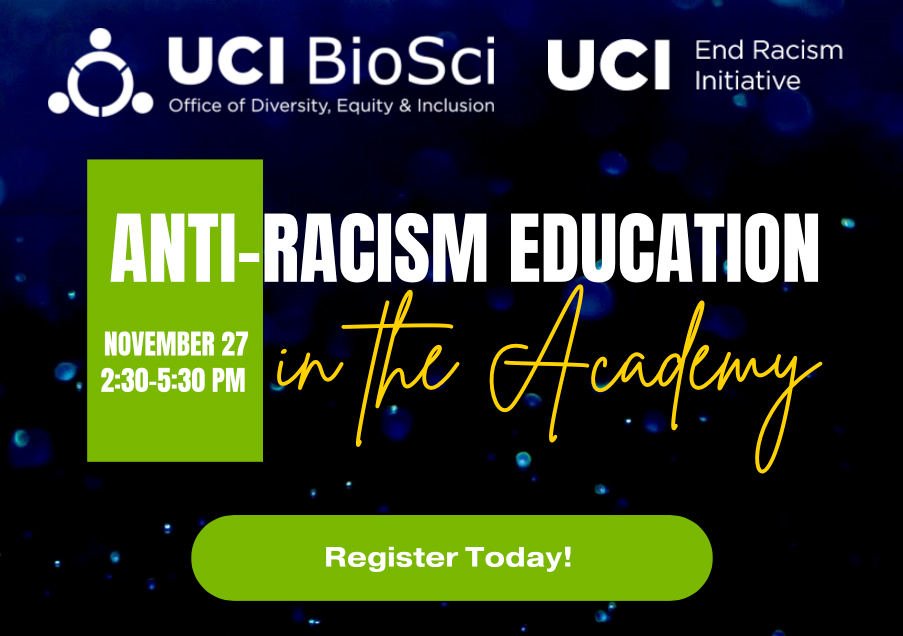 About the Event
Anti-racism Education initiatives are becoming more prevalent at academic institutions. What is the demonstrated need for such education? What are the different perspectives driving how we design and implement anti-racism education? How can we measure the effectiveness of such initiatives?
This symposium invites speakers from different campus areas and disciplines to weigh in on anti-racism education, examples of why it is needed, and approaches to address its inclusion and evaluation. Talks will be followed by a group discussion. This event is open to everyone.
Date, Agenda and Location
November 27, 2023
2:30 – 4:20 PM – Talks
4:20 – 5:00 PM – Discussion
5:00 – 5:30 PM – Reception
This event will take place in person at the Dale Melbourne Herklotz Conference Center (room 300 in building 506 on the campus map).